Another Timbre TimHarrisonbre



New CD Releases, June 2015 click on covers for more information
at85x2 'Whitewashed with Lines' by Common Objects
John Butcher saxophones
Angharad Davies violin
Rhodri Davies harps
Lee Patterson amplified devices and processes
A double CD featuring two live performances - one improvised and one using a graphic score.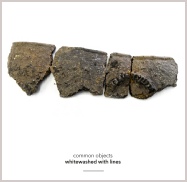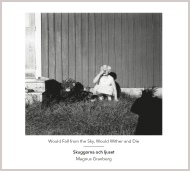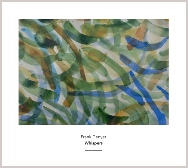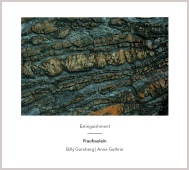 at84 'would fall from the sky, would wither and die'
Skuggorna och ljuset / Magnus Granberg
An exquisite composition by Magnus Granberg (the leader of Skogen) for a quintet of Stockholm-based musicians:
Anna Lindal (violin), Leo Svensson Sander (cello), Kristine Scholz (piano), Erik Carlsson (percussion) and Magnus himself on clarinet.
at83 'Extinguishment' by Fraufraulein
(Billy Gomberg & Anne Guthrie)
Three beautiful constructions using field recordings, electronics, french horn and bass guitar by the New York based experimental duo.
at82 'Whispers' by Frank Denyer
Five recent, intimate and typically idiosyncratic compositions by the veteran English composer. Written for a range of instruments and materials from solo voice, shakuhachi, an axe striking a wooden block, and an ensemble of various bass instruments played by The Barton Workshop.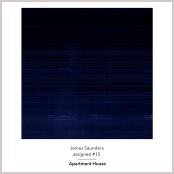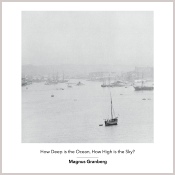 at87 Magnus Granberg
'How Deep is the Ocean, How High is the Sky?'
for 10-piece ensemble of baroque instruments, prepared piano, objects and electronics
at88 James Saunders
'assigned #15'
Played by Apartment House:
Anton Lukoszevieze, James Saunders, Bridget Carey,
Simon Limbrick, Nancy Ruffer, Philip Thomas and
Kerry Yong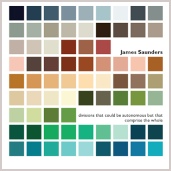 Buy James Saunders's previous CD on Another Timbre for £4.
at44 'divisions that could be autonomous but that comprise the whole', a series of textural pieces played by various musicians including Philip Thomas, Rhodri Davies, edges ensemble, Tim Parkinson and Angharad Davies, released in 2012.
Youtube extract 1 Rhodri Davies (harp & objects)
Youtube extract 2 Philip Thomas (piano & melodica)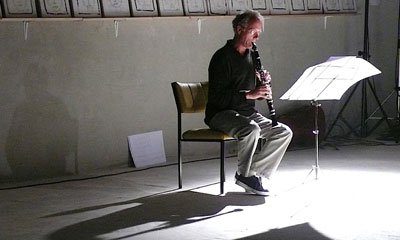 Congratulations to Jürg Frey, who has been announced as the composer in residence at this year's Huddersfield Contemporary Music Festival in November. Before then there will be a house concert of Jürg's music in Sheffield on Saturday 3rd October. The concert will feature solo and duo works for piano and guitar played by Sheffield-based pianist Philip Thomas and Chilean guitarist Cristián Alvear, who is touring the UK. As it's a house concert and audience numbers are very limited, tickets must be booked in advance on a first come, first served basis. Please email info(at)anothertimbre(dot)com if you are interested.
Tickets cost £7 and include a free glass of wine.
Then at the Huddersfield Festival in November there are several enticing-looking concerts of Jürg's music:
Saturday 21st Nov - new solo work for bass played by Dominic Lash
Sunday 22nd Nov - string quartets played by the Bozzini Quartet
Tuesday 24th Nov - various works by the Konus Quartet
Friday 27th Nov - daytime concert by Ensemble Grizzana, playing several pieces from the new double CD on Another Timbre
- then an evening concert of piano pieces played by Philip Thomas
There are several other excellent concerts at this year's festival, including performances by Apartment House and AMM, plus concerts of music by Jakob Ullmann, La Monte Young and many others.
Upcoming concerts of music by Jürg Frey
We've received a lot of enquiries from people who don't use CDs, and who want to buy downloads. We intend to make downloads of all of our discs available eventually, but it's taking a long time to set this up. However until then you can buy audio files of any Another Timbre discs by emailing info(at)anothertimbre.com and we will send you the music as either flac or mp3(320) files.
Files cost £5 per disc, or £10 for a double CD.
New Reviews and Texts
There have already been several very good reviews of the new CDs.
All three discs are reviewed in an excellent piece by John Eyles here
Jürg Frey's Grizzana is also reviewed by Ben Harper here and by Nathan Thomas at Fluid Radio here
Magnus Granberg's How Deep is the Ocean… is also reviewed by Justin Thomas here
And James Saunders's assigned #15 gets an excellent review from Ben Harper here and from Julian Cowley in The Wire (see below).
Jürg Frey's Grizzana is also reviewed by Ben Harper here and by Nathan Thomas at Fluid Radio here, and there is a fantastic review by Nick Cain in this month's Wire:
"Sheffield label Another Timbre is enjoying a bumper 2015, with John Tilbury and Philip Thomas's marvellous double set of Morton Feldman's piano works followed by a succession of standout releases from Frank Denyer, Common Objects, Magnus Granberg and James Saunders. The momentum is maintained with this substantial overview of the recent work of Jürg Frey, a Swiss composer who has a long and prolific association with the Wandelweiser imprint and collective.
Any typecast notions of spartan silence and schematic conceptualism are immediately dashed by 'Grizzana and Other Pieces', whose beguiling series of compositions are predicated to a surprising degree on conventional tonality, follow a discernible linear compositional logic, and happily deploy simple intervals and unadorned harmonic constructs to explore transparent contrasts in pitch and textural relationships. All ten may be Wandelweiser-like in their self-imposed limitations – most obviously a slowness of pacing and clear structural restraints – yet each is in different ways intensely sensuous, as well as preternaturally alert to the acoustic potential of spatial and dimensional divergences.
Performed sensitively by Ensemble Grizzana, the album is an epic study of fragile balances, to borrow one of the set's titles. Even its most complex and multi-layered works – 'Extended Circular Music No.8' for septet and the seven part title track for sextet, both from 2014 – sound perilously collapsible and feather-light, assembling string and wind-drones and piano detailing into melodic convergences and shimmeringly dense drone harmonics.
'A Memory of Perfection' for solo violin from 2010 focuses on more stridulent textures, and other pieces examine degrees of fragmentation. 'Lieues d'ombres' for solo piano is a pointillistic arrangement of limpid chords, whose shifts in rhythmic patterns and mutating melodic linkages subtly though persistently threaten disintegration. The 31 minute 'Area of Three' for clarinet, piano and cello, falls apart before reconfiguring, its middle passage a flow of abstracted gestures separated by bouts of silence.
Harmony has the final say, however. Both discs are bookended by readings of 'Petit fragment de paysage' for duo, each by a different instrumental configuration. Simple in form, yet meticulously focused and detailed, its sustained chords and drones overlap in simple yet powerful, almost profound melodic confluences and counterpoints, in the process speaking eloquently to the virtues of restraint and engagement with tradition." Nick Cain, The Wire
"I'd like the performance to be as much an expression of the performers' sense of the music as of mine," Christian Wolff told fellow composer James Saunders in a 2005 interview. Many conventionally trained musicians surely feel intimidated by that kind of trust and exposure. Others, such as the members of Apartment House, who perform Wolff's work with notable conviction and success, thrive on that interpretive latitude. Creative imagination as well as intelligence, pleasure in exploration and discovery, inquisitive engagement with a wide range of music conceived in the wake of Cage and (not least) a well developed sense of fun seem to be requirements for such musicians, no less than technical skill and virtuosity.
Saunders's assigned #15 is part of a series that draws material from his modular composition project #[unassigned]. A bespoke series – to use his word – and this realisation was tailored for a specific occasion, at St Paul's Hall, Huddersfield in April 2015, and for a particular incarnation of Apartment House. Saunders himself, working with dictaphones and shortwave radio, and Kerry Yong playing chamber organ create a fuzzy glow, bristling with sferics, that hovers around enigmatic wispiness and threshold articulations. Scrapes, scribbles, taps and busy rummaging transmit from Bridget Carey's viola, Anton Lukoszevieze's cello, Nancy Ruffer's flute, Simon Limbrick's percussion and Philip Thomas's piano. The result is engrossing: a luminous wash over textured scrawl and discreet graffiti: a Cy Twombly canvas in sound.
Julian Cowley in The Wire
In addition to all that there has also been a great article by Paul Kilbey looking at the aesthetic underlying several recent Another Timbre discs. It's on the Music and Literature website, and you can read it here