Another Timbre TimHarrisonbre



New CD Releases, November 2015 click on covers for more information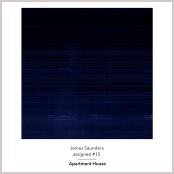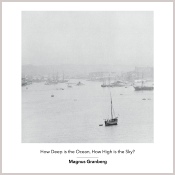 at87 Magnus Granberg
'How Deep is the Ocean, How High is the Sky?'
for 10-piece ensemble of baroque instruments, prepared piano, objects and electronics
at88 James Saunders
'assigned #15'
Played by Apartment House:
Anton Lukoszevieze, James Saunders, Bridget Carey,
Simon Limbrick, Nancy Ruffer, Philip Thomas and
Kerry Yong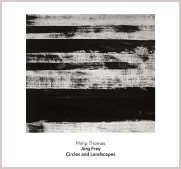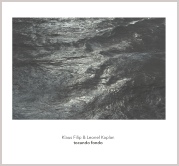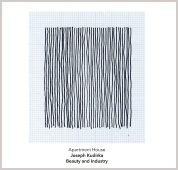 at89 Joseph Kudirka
'Beauty and Industry' Played by Apartment House
8 chamber pieces by one of the most original voices in experimental music in the USA, beautifully realised by Apartment House.
Youtube extract 1 - Beauty and Industry
Youtube extract 2 - 21st Century Music
at90 Klaus Filip & Leonel Kaplan - 'tocando fondo'
Two extended improvisations for sine waves and trumpet by the Austrian / Argentinian duet. Careful, quiet and beautiful music.
at91 Jürg Frey - 'Circles and Landscapes'
Six absorbing works for solo piano by Jürg Frey, played by Philip Thomas. Five new or recent pieces, together with 'In Memoriam Cornelius Cardew' from 1993.
Youtube extract 1 - Miniature in Five Parts
Youtube extract 2 - Extended Circular Music #9



Reviews, End of Year Lists and so on
Very nice review already of Joe Kudirka's 'Beauty and Industry' in The Guardian:
"This album opens with the 53-second Tender: sweet, husky, tentative sounds circling in space like a mobile. Later, there is Tender (Second Version) – just 47 seconds this time, but now with more tremble and more pain. Michigan-born experimental composer Joseph Kudirka uses simple terms to say significant things. His music is considered; he doesn't shout or clutter the edges or overfill the gaps. The piece 21st Century Music is a slow and starkly beautiful cycle of downward shifting intervals; Wyoming Snow was inspired by a drive through a wintry landscape; and Beauty and Industry alternates between soft-hewn gestures against clangy, dark ones. The scores leave much to interpretation. There are two or three versions of several pieces on this disc, each one an insight into the astutely calibrated textures made by Apartment House." Kate Molleson, The Guardian
Plus plenty of mentions of several of this year's releases in various end of year lists, including Jurg Frey's 'Grizzana' making the top 50 discs of the year in The Wire:
"The Wandelweiser group of composers are notorious for their austere palette and steely conceptual rigour, but like many of its members in 2015, Jurg Frey returned to melody and harmony with the fondness of one who has felt its long absence. Grizzana presents small ensemble pieces notable for their cascading scales, rippling intervals and painstaking developments. Nick Cain said: "Each is in different ways intensely sensuous, as well as preternaturally alert to the acoustic potential of spatial and dimensional divergences" (The Wire 383)
And James Saunders's 'assigned #15' made it onto both the top 10 in the Modern Composition category in The Wire, and onto Alex Ross's best of 2015 list in the New Yorker.
And you can still see the great article by Paul Kilbey looking at several recent Another Timbre discs on the Music and Literature website, here
Plus you can listen to an extended interview I did with Derek Walmsley of The Wire as part of the Advetures in Sound and Music series on Resonance FM, talking about the change in focus of the label's releases, and playing extracts from various pieces from Another Timbre and elsewhere. You can hear a podcast of the programme here
We've received a lot of enquiries from people who don't use CDs, and who want to buy downloads. We intend to make downloads of all of our discs available eventually, but it's taking a long time to set this up. However until then you can buy audio files of any Another Timbre discs by emailing info(at)anothertimbre.com and we will send you the music as either flac or mp3(320) files.
Files cost £5 per disc, or £10 for a double CD.
Magnus Granberg & Skogen 'Despairs…' sold out
We have now sold out of CD copies of both Skogen's realisation of Magnus Granberg's 'Despairs had governed me too long' and his earlier composition 'Ist gefallen in den Schnee'. Downloads of both are available if you email <info(at)anothertimbre(dot)com>. They cost £5 each.
Copies of Skogen's CD 'Rows' are still available here
And CD copies of Magnus Granberg's compositions 'Would fall from the sky, would wither and die' and 'How deep is the ocean, how high is the sky?' Are also still available here and here