Another Timbre TimHarrisonbre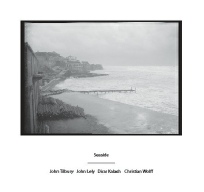 Canadian Composers Series
at103 d'incise - 'Appalachian Anatolia'
A 40-minute work for solo modified guitar by the Swiss composer d'incise, exquisitely played by Chilean guitarist Cristian Alvear.
"A compelling work of astringent beauty." - Nathan Thomas
at104 Resonators
Music from the Czech Republic by Irene Kepl, George Cremaschi and Petr Vrba, documenting their 2015 project exploring resonant architectural spaces.
"Beautifully blurry bass drones and arcing lines of feedback….very recommended." - Musique Machine
Youtube extract
Coming Soon
Canadian Concerts at Cafe Oto
Three evenings of music at Cafe Oto
with a strong Canadian flavour.
Wednesday 3rd May, 8pm
Linda Catlin Smith 'Dirt Road'
played by Mira Benjamin & Simon Limbrick
+ Isaiah Ceccarelli & Katelyn Clark
Thursday 4th May, 8pm
Chiyoko Szlavnics 'During a Lifetime'
+ Jürg Frey 'Mémoire, Horizon'
played by Konus Quartett
+ solo piano works by Jürg Frey, Cassandra Miller,
Linda Catlin Smith and Marc Sabat
played by Philip Thomas
Friday 5th May, 8pm
Mira Benjamin, Bridget Carey and Anton Lukoszevieze
play string trios, duos and solos by
Marc Sabat, Martin Arnold & Linda Catlin Smith
More details and advance tickets here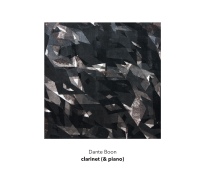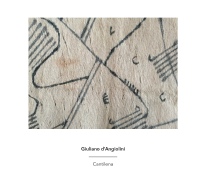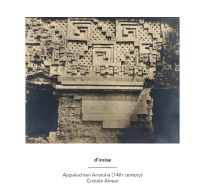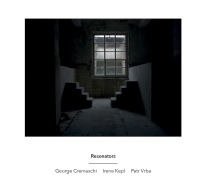 at107 Isaiah Ceccarelli 'Bow'
Seven chamber works by the Montreal-based composer, offering a mixture of textural, semi-improvised duos and three luminous compositions for string trio or quartet.
"I'm not worried about a process, about how I write music, or any kind of system; I just want the work to be inherently musical."
Youtube extract 1 - Dunstable string trio
Youtube extract 2 - Sainte-Ursule percussion & organetto
at106 Martin Arnold 'The Spit Veleta'
Three linked pieces, solos for violin and piano, plus a duo for the same instruments, by the Toronto-based composer who says that his work aspires to sound like "slow-motion dance music recorded underwater in a methadone clinic".
Played by Philip Thomas and Mira Benjamin.
Special offer: buy all 5 Canadian CDs and get £12 off
+ receive the series book for free special offer price £40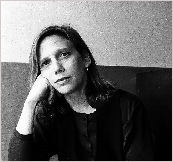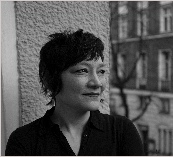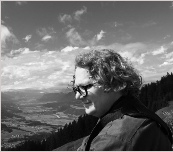 June CD releases
A busy year continues with five exquisite new CDs due out on June 1st
at110x2 Ryoko Akama - 'places and pages'
50 text scores actualised in Switzerland in June 2016 by Ryoko Akama, Cristian Alvear, Cyril Bondi, d'incise, Stefan Thut and Christian Müller. A double CD.
Audio extracts coming soon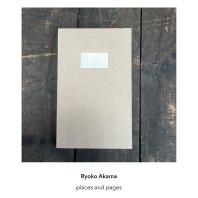 at111 Melaine Dalibert - 'Ressac'
Two beautiful minimal works for solo piano, written and performed by the young French composer, who also played on Giuliano d'Angiolini's wonderful 'Cantilena' CD.
Audio extract coming soon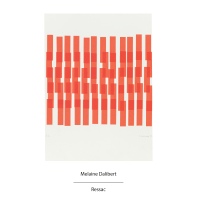 at112 'spinet and violin'
Christoph Schiller & Morgan Evans-Weiler
An extended improvisation recorded in October 2016 in Christoph Schiller's workshop in Basel during Boston-based composer/violinist Morgan Evans-Weiler's tour of Europe. Great music.
Audio extract coming soon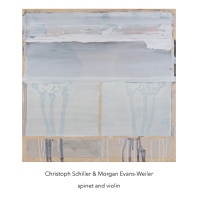 We offer downloads of all our CDs as either lossless flac, or mp3-320 files. If you want downloads, please email info(at)anothertimbre.com and we will send you the music.
Files cost £5 per disc, or £10 for a double CD.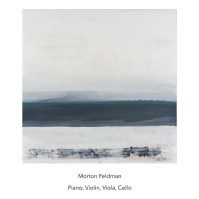 at113 Morton Feldman
'Piano, Violin, Viola, Cello'
Feldman's last work, a luxurious 75-minute bath of gently shifting patterns. Played by Mark Knoop, Aisha Orazbayeva, Bridget Carey and Anton Lukoszevieze
Audio extract coming soon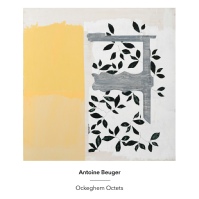 at114 Antoine Beuger - 'Ockeghem Octets'
And another chance to wallow in gentle aural excess. Antoine Beuger's magnificent homage to Johannes Ockeghem, realised by a unique combination of instruments: Ryoko Akama (melodica), Seamus Cater (concertina), Kate Halsall (harmonium), Sarah Hughes (e-bow zither), Ecka Mordecai (cello), Harriet Richardson (flute), Leo Svirsky (accordion) and Kathryn Williams (alto flute)
Audio extract coming soon
Special thanks to Andrew Lutz for permission to use reproductions of his paintings on the covers of the last three of these upcoming releases.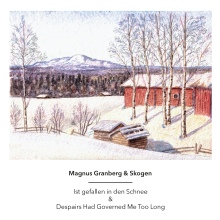 Out now - Skogen / Magnus Granberg re-pressing
at4771 Magnus Granberg & Skogen
Limited edition double CD re-pressing of the first two Skogen single discs, which have both sold out.
'Ist gefallen in den Schnee' (2010) and 'Despairs Had Governed Me Too Long' (2012) were both exceptionally well-received and won wide recognition for composer and ensemble leader Magnus Granberg. Re-pressed in a limited edition of 250
Youtube extract 'Ist gefallen…'

Special offer: 3 other CDs by Magnus Granberg and / or Skogen for £6 each click on disc covers for more details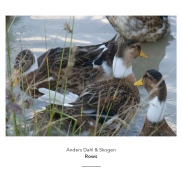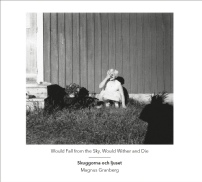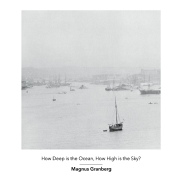 Skogen & Anders Dahl - 'Rows' Magnus Granberg - 'Would fall….' Magnus Granberg - 'How deep…'



Highly acclaimed series focusing on experimental music in Canada, featuring music by five composers with strongly individual voices. The discs are published together with a 120-page book with new interviews with all the composers and an essay on experimental music in Canada by Nick Storring. Click on the cover for more details.
These five discs will be followed at the end of the year by a second batch of five Canadian CDs.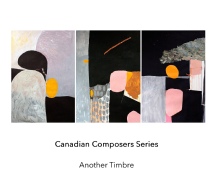 £4 for the book, but free if you order 2 or more CDs in the Canadian series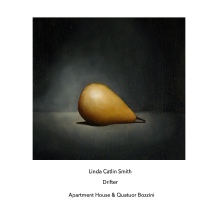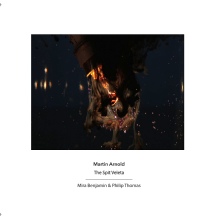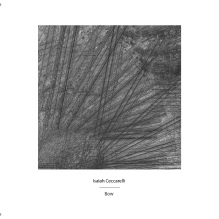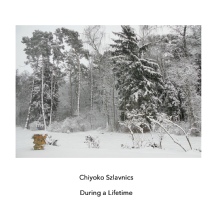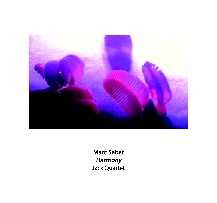 Postage costs and Paypal
Postage is charged at a flat rate of £3 per order however many discs you buy. However, due to a change in the way Paypal operates, when you are compiling an order for more than one disc, it looks as if Paypal is adding £3 postage per disc. In fact when you finally place the order, it will only charge you £3 for postage, as it should be.
We apologise for this annoying change, and are trying to get Paypal to go back to the original system, but rest assured that in the end you will only be charged £3 postage.
If you are uncertain, please email us at info(at)anothertimbre.com letting us know which discs you want, and we can arrange for a direct payment.
Apologies for these problems which we are trying to resolve. This only seems to affect some people and we haven't worked out why…..
at105x2 Linda Catlin Smith - 'Drifter'
A double CD of chamber music played by Quatuor Bozzini and Apartment House. Ten pieces running a delicate balance between outsider toughness and otherworldly beauty.
"For the longest time with each work, I am unsure of what I am doing. But for me, when I don't know what I'm doing, I feel I am on the right track."
Youtube extract 1 - Drifter guitar & piano
Youtube extract 2 - Folkestone string quartet


at108 Chiyoko Szlavnics 'During a Lifetime'
Three works by the Berlin-based composer who uses drawings as the basis for her compositions: a saxophone quartet with sinewaves, a string trio, and a piece for eight instrumentalists + sinewaves.
Played by Konus Quartett and Apartment House.
"It's mostly about clear thinking, the courage to try crazy or unique things, and a commitment to one's work."
at109 Marc Sabat 'Harmony'
Two string quartets and a duo for violin and cello, all exploring the soundworld of Just Intonation with a particular combination of rigour and lyricism.
Played by the Jack Quartet.
"I'd like my music to focus on the material, as clearly and purely and lyrically as I can manage. I'd like the complexity to dissolve in beauty."
Youtube extract 1 - Jean-Philippe Rameau