Another Timbre TimHarrisonbre



New CD Releases, June 2015 click on covers for more information
We've received a lot of enquiries from people who don't use CDs, and who want to buy downloads. We intend to make downloads of all of our discs available eventually, but it's taking a long time to set this up. However until then you can buy audio files of any Another Timbre discs by emailing info(at)anothertimbre.com and we will send you the music as either flac or mp3(320) files.
Files cost £5 per disc, or £10 for a double CD.
at85x2 'Whitewashed with Lines' by Common Objects
John Butcher saxophones
Angharad Davies violin
Rhodri Davies harps
Lee Patterson amplified devices and processes
A double CD featuring two live performances - one improvised and one using a graphic score.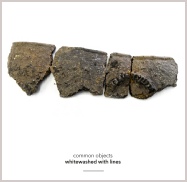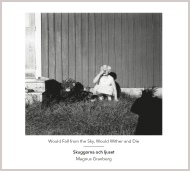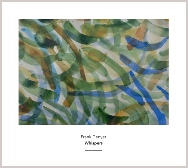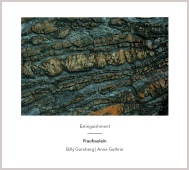 at84 'would fall from the sky, would wither and die'
Skuggorna och ljuset / Magnus Granberg
An exquisite composition by Magnus Granberg (the leader of Skogen) for a quintet of Stockholm-based musicians:
Anna Lindal (violin), Leo Svensson Sander (cello), Kristine Scholz (piano), Erik Carlsson (percussion) and Magnus himself on clarinet.
at83 'Extinguishment' by Fraufraulein
(Billy Gomberg & Anne Guthrie)
Three beautiful constructions using field recordings, electronics, french horn and bass guitar by the New York based experimental duo.
at82 'Whispers' by Frank Denyer
Five recent, intimate and typically idiosyncratic compositions by the veteran English composer. Written for a range of instruments and materials from solo voice, shakuhachi, an axe striking a wooden block, and an ensemble of various bass instruments played by The Barton Workshop.
See across for special offer on Frank Denyer's previous CD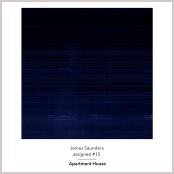 New Texts and Interviews
In addition to many good reviews of recent discs, there has also been an excellent article by Paul Kilbey looking at the aesthetic underlying several recent Another Timbre discs. It's on the Music and Literature website, and you can read it here
You can also read excellent interviews with the three composers of all the new June CD releases.
Brian Olewnick interviews Jürg Frey here
Lawrence Dunn interviews Magnus Granberg here
And Dominic Lash interviews James Saunders here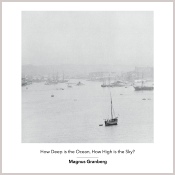 at87 Magnus Granberg
'How Deep is the Ocean, How High is the Sky?'
for 10-piece ensemble of baroque instruments, prepared piano, objects and electronics
at88 James Saunders
'assigned #15'
Played by Apartment House:
Anton Lukoszevieze, James Saunders, Bridget Carey,
Simon Limbrick, Nancy Ruffer, Philip Thomas and
Kerry Yong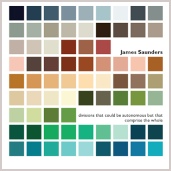 Buy James Saunders's previous disc on Another Timbre for just £4.
at44 'divisions that could be autonomous but that comprise the whole', a series of textural pieces played by various musicians including Philip Thomas, Rhodri Davies, edges ensemble, Tim Parkinson and Angharad Davies, released in 2012.
Youtube extract 1 Rhodri Davies (harp & objects)
Youtube extract 2 Philip Thomas (piano & melodica)

Upcoming Concert
Saturday 1st August A rare appearance in the UK by Austrian trombonist and composer Radu Malfatti, playing alongside Dominic Lash, Mira Benjamin, John Lely, Isaiah Ceccarelli, Mark Wastell and Phil Durrant.
7.30 at the Hundred Years Gallery 13 Pearson Street, London E2 8JD